A Call to Educators: Take a Stand in Defense of African Children! Support Black Community Control of Schools!
A Call to White Educators: Take a Stand in Defense of Black Students! Solidarity with Black Community Control of Schools!
The Crisis
The Uhuru Solidarity Movement is making a call to white educators to break with our historic allegiance to the colonial oppression of African students in our schools!
It is time to support the African-led Uhuru Movement's campaign for black community control of schools.
The reality speaks for itself. In this country, African people have long fought for their freedom, including the right to educate themselves. During the Reconstruction Era, following the Civil War,  whites led the attacks against the effort for black community control of education.
According to the East Texas Historical Journal: "In 1967 Anglos burned black school houses in Waco and Brenham; white citizens often led the assaults. In 1968 the attacks continued. Events in Tyler demonstrated the impossibility of controlling the Anglo populace [without] troops."
The hostility the Little Rock Nine faced in 1957 when they attempted to enter the all-white Central High School in Arkansas did not end with desegregation.
In 1967, white teachers in Ocean Hill New York went on strike in response to the black community's campaign for community control of their schools.  What did the black parents of Ocean Hill want? More black teachers, fair disciplinary treatment of black students, and the incorporation of African history into the curriculum.
These are just a few examples of the courageous educational struggles African people have waged in this country.
These problems continue today. The Department of Education's Office for Civil Rights is currently investigating Pinellas County, Florida, for disproportionate targeting of African students in disciplinary matters. In Hillsborough County, Florida, the NAACP filed a similar Federal Complaint against the School District.
The reality is stark
Public schools in the U.S. are plagued by what is referred to as a "racial achievement gap," the term used to describe the disparity between the failure rate of African and white students.
Eighty-four percent of black elementary school students in Pinellas are failing state exams.
Additionally, the euphemism "discipline gap" is used to describe the targeting of African students wherein "the most frequent targets of unfair discipline practices are African American males."
Black students are nearly four times as likely to be arrested as white students, according to the Southern Poverty Law Center's filed federal complaint to the Department of Justice.
The article African American Male Discipline Patterns, reveals the systematic assault on black males in the public education system: "What the research [and data] has revealed is the internecine warfare that is being waged between schools and African American male populations."
The SPLC federal complaint to the DOJ goes on to expose that a total of 939 arrests occurred between 2010 and 2015. While black students represent about 19 percent of Pinellas students, they made up nearly 60 percent of all school-based arrests, and 71 percent of PCS's disorderly conduct arrests in 2014-15. In at least 19 schools, at least 80 percent of students arrested were black.
Recently, on August 25th, 2016 African female students were attacked at Gibbs High School including Jelani Masozi and Liu Kwayera  and were told by the school armed-to-the-teeth resource officers (cops) to remove their African headwrap or face expulsion, revealing the white brutal and hostile colonial nature of public schools in regards to black students daring to express their African identity. This is the same school that has been pushing out the African community through the performing arts magnet programs that serves mostly white students who are not generally from the community.
Educators are in a critical position to challenge and change this chilling reality of white colonial oppression of African students.
We in the Uhuru Solidarity Movement are making a public call to teachers to end our historic complicity with the assault on black students. This is a time when honest white people are challenging the rampant police killing of Africans; we call on honest white teachers to challenge the targeting of African children taking place behind classroom walls.
What can we do?
To address this problem honestly, we must look at a central factor: the systematic criminalization of young black students in our schools, a problem that stems from the colonial conditions of life imposed on African people within U.S. borders.
The Uhuru Solidarity Movement is an activist organization that works under the leadership of the African-led Uhuru Movement (led by the African People's Socialist Party) to organize solidarity and raise resources in support of social justice for the African community. Because "86% of the nation's [teaching] workforce is Anglo" 1 the Uhuru Solidarity Movement makes a special call to white teachers to join our organization and help promote social justice in our schools.
One of the first steps we invite teachers to take is to recognize our historical relationship to our African students. As educators, we cannot ignore the fact that 400 years of slavery led to a situation wherein "White Americans have 22 times more wealth than blacks – the median household net worth for whites was $110,729 in 2010, versus $4,995 for blacks according to recently released Census Bureau figures." 2
It is our contention that the disproportionate amount of wealth and privilege experienced by whites today is a direct result of the exploitive relationship Europeans/whites in this country have inherently had to Africans, Native/Indigenous peoples, and other colonized people.
In order to help solve the crisis that exists for African children in today's schools, it's imperative that teachers recognize and internalize their historical relationship to their students. The playing field is not level.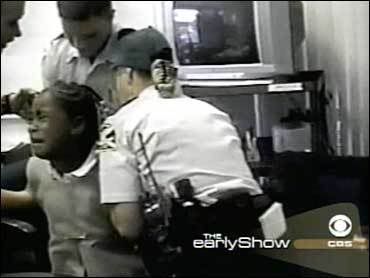 As members of the Uhuru Solidarity Movement, we make a call for progressive teachers to join us and put forward the following action plan:
Support the demand for Black Community Control of Schools!
Become a member of the Uhuru Solidarity Movement and support Uhuru Movement efforts to challenge and change the educational status quo. For more information call: (727) 888-3797, email info@uhurusolidarity.org, or join @
Attend the upcoming event: How Public Schools Have Failed the Black Community! on Saturday, November 12, 2016 from 2:00 – 4:00 p.m. at the West St. Pete Community Library @ 6700 8th Avenue North, St. Pete. This event will feature Gibbs High School Student Liu Kwayera.
                                              Notes:
1) Golden, S.,   An Examination of Teachers' Sense of Efficacy,                             Cultural Awareness and Their Pedagogy in Diverse                             Classrooms, ProQuest Digital Dissertations, 2007.
2) Worsening Wealth Inequality by Race, CNN Money, 2012